Piano Teachers at Edvox Choa Chu Kang
Ms Tan obtained her Trinity ATCL diploma with distinction in 2009 and graduted with Bachelor of Performing Arts Music in 2011. With more than 10 years of teaching experience, a mother of one, Ms Tan believes in treating her students as friends, with this philosophy she hopes that she will understand students' needs better and able to continue to encourage them in music learning. Sign Up now, weekend slots available!
Ms Tay obtained her Trinity ATCL diploma with distinction in 2009 and LTCL subsequently. She graduted with Bachelor of Performing Arts Music in 2014. An active accompanist, Ms Tay believes that mastery at the piano involves not only being able to play the correct notes at the correct time, but also to express feelings and share stories through music making. Sign Up now, weekend slots available!
Ms Gui obtained her music diploma from NAFA in 2006 and she holds a Bachelor of Arts in Music from University of Wales. A mother of two, Ms Gui has been sending many high distinction exam students during her 14 years of music teaching career. Sign Up now for an individual piano class with qualified and experienced female piano teachers.
Piano Class Promo at Choa Chu Kang
Free 1 month trial
+ Free 3 months piano lesson
Sign Up for our fun and engaging 1-to-1 piano lessons with our friendly and qualified female piano teacher at piano school near you or at your home (online lesson). Still not very sure if piano is "the" instrument you really want to play? Contact us for 1 month free trial lesson and our teacher will help you to decide. If you like our teacher after the trial we even throw in 3 months free lessons.
Benefits of our piano course
Edvox Piano Course curriculum inculcates piano playing technique and fosters a sound understanding of various musical rudiments, rhythmic awareness, note-reading, aural training, hand-eye coordination, harmony and a good musical sense. Being involved in all aspects of the curriculum will enable students to develop good postures and techniques, enrich their musical skills and repertoire knowledge, perform confidently and cultivate strong musical awareness and musicianship. Young piano students and adult piano learners may choose to sit for the Associated Board of the Royal School of Music (ABRSM) examinations.
Good ABRSM Exam Results
Congratulations to our piano students & piano teachers for achieving High Distinctions in ABRSM Piano Exam. You can achieve great results just like them. Let us show you how.
Performance Opportunities
No matter what level you're at, all students of our piano course will have the opportunity to participate in Talento, Edvox's highly anticipated and annual year-end concert in Singapore, as well as other student recitals and music competitions. Talented piano students of higher performance ability can audition for the chance to perform as soloists during the concert. If our piano students can perform in the student recitals and concerts, so can you!
Piano Duet YST 2010
Kadenza 2018 1st Prize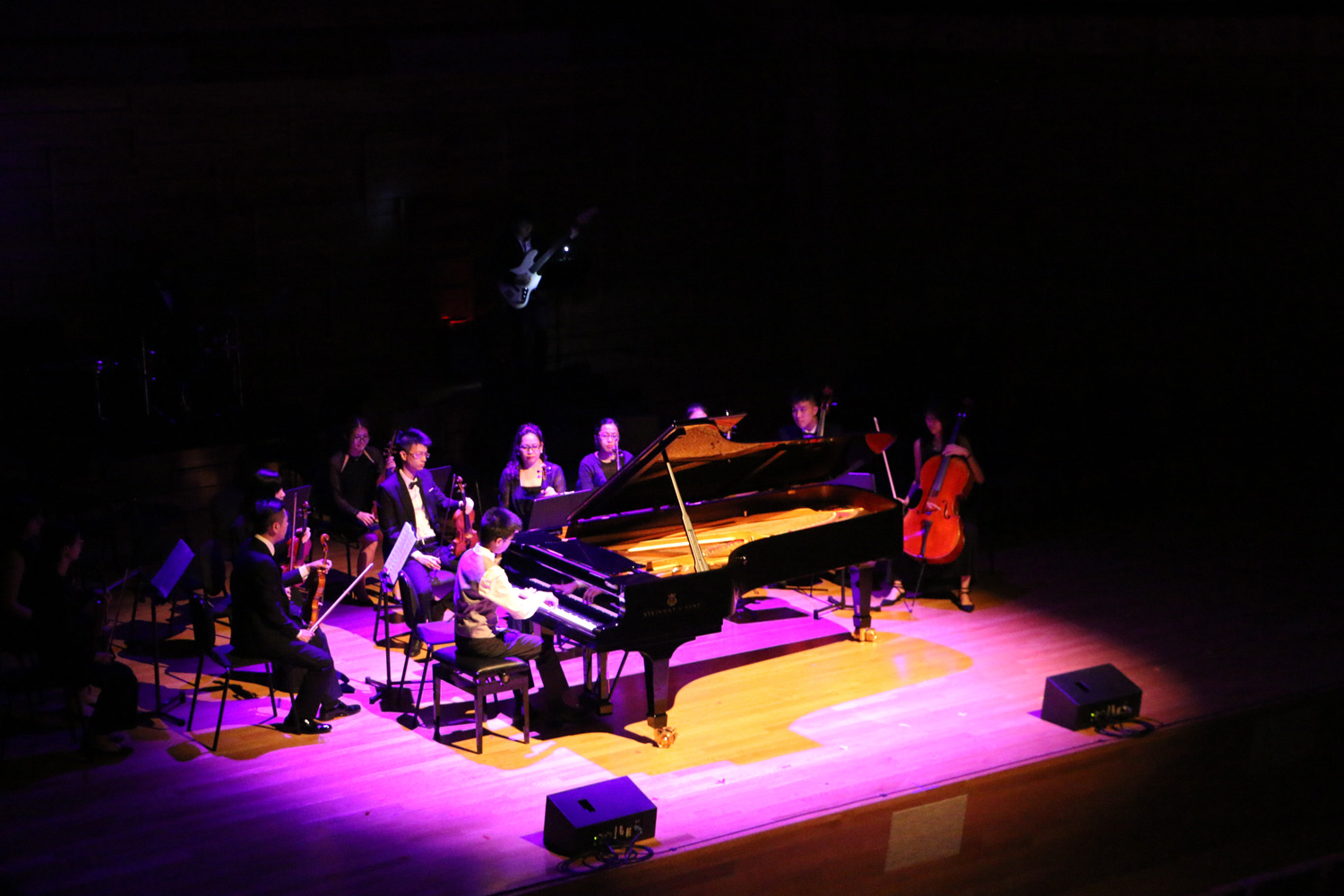 Mak Yau Wai Grade 8 133
Piano Solo Alliance Francaise
Piano Lesson Fees
Beginner $170 - $200 per month