Cello Lessons in Singapore
Are you looking for qualified & experienced cello teacher?
Edvox Music School conducts: beginner individual cello lessons, intermediate individual cello lessons, advanced individual cello lessons, group cello classes, cello lessons for children, cello lessons for adults and DSA Cello preparation
Benefits of our cello course
Edvox Cello Course curriculum instills good cello-playing technique, perfect pitch and a wide interest in playing the cello. You will learn music fundamentals like rhythmic awareness, note-reading, aural training and accurate bowing/playing postures during your cello lessons. Young cello students and adult cello learners may choose to sit for the Associated Board of the Royal School of Music (ABRSM) examinations.
Good ABRSM Exam Results
Congratulations to our cello students & teachers for achieving High Distinctions in ABRSM Cello Exam. You can achieve great results just like them. Let us show you how.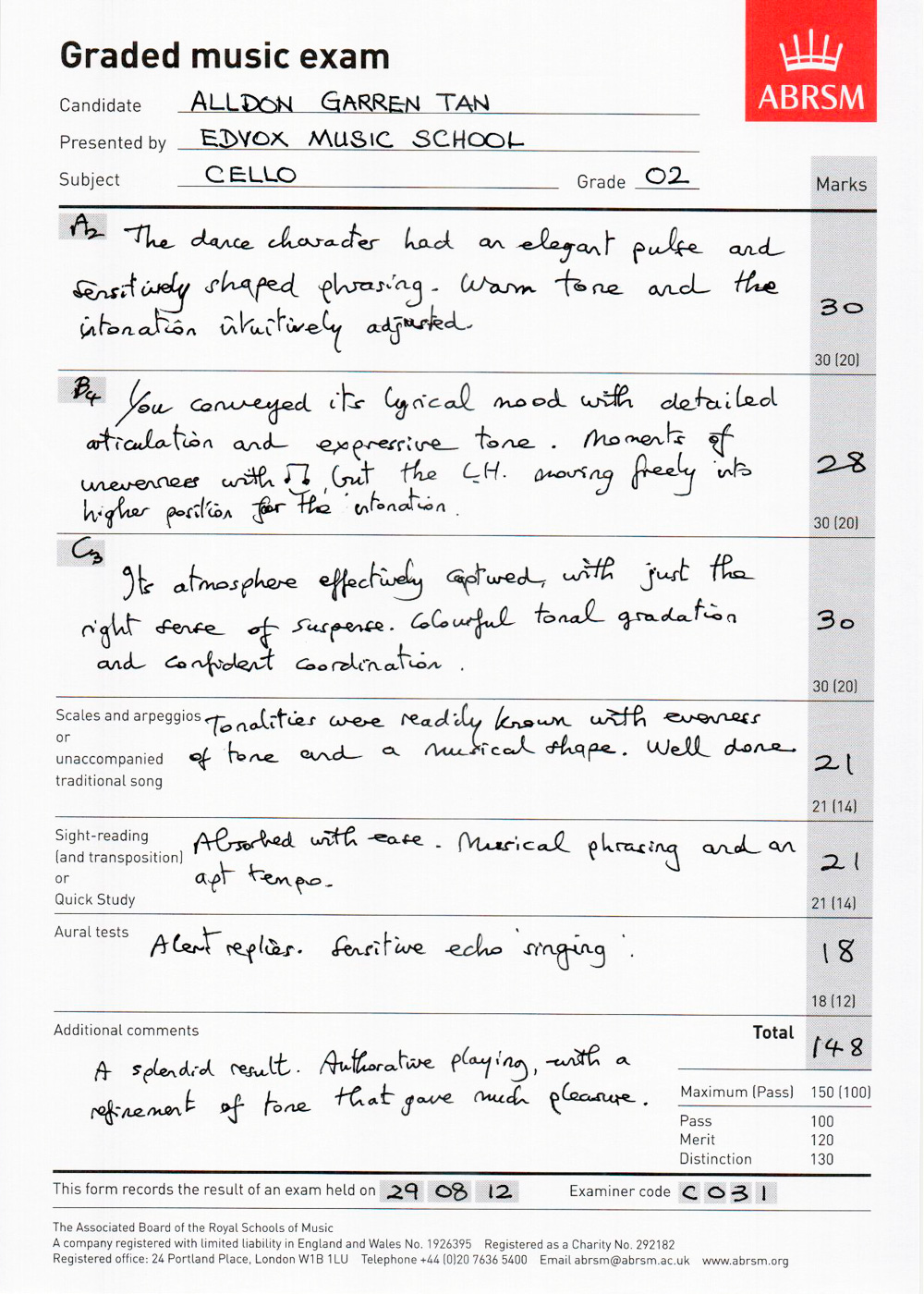 Performance Opportunities
No matter what level you're at, all students of our cello course will have the opportunity to participate in Talento, Edvox's highly anticipated and annual end-year concert in Singapore, as well as other student recitals and music competitions. Talented cello students of higher performance ability can audition for the chance to perform as soloists during the concert. If our cello students can perform in the orchestra, student recitals and concerts, so can you!