935+
ABRSM Distinction Students
Be Our Pride & Joy
Talento XII SOTA 2014
Piano Solo YST Concert Hall
Cello Ensemble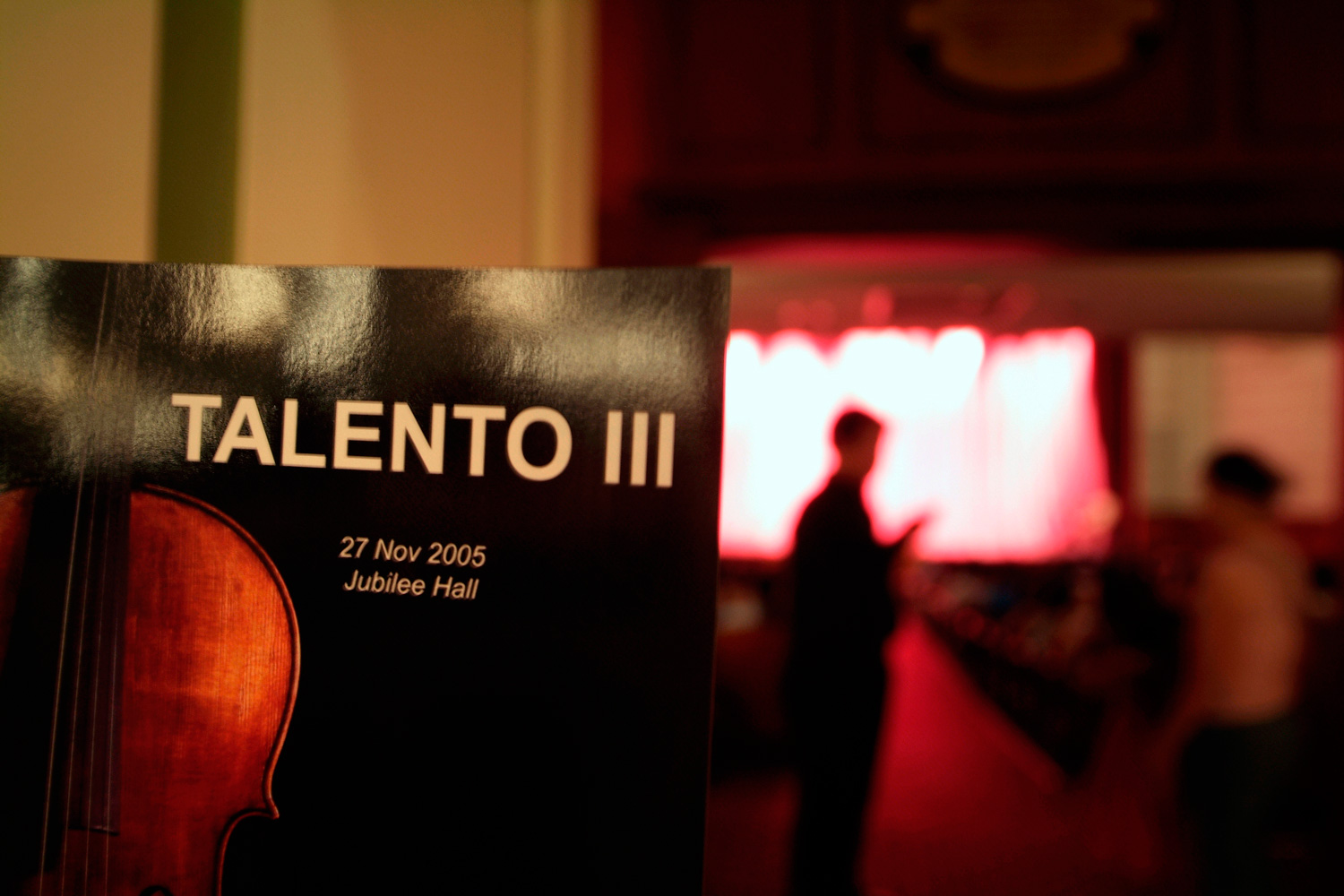 Jubilee Hall Raffles Hotel
Piano Solo VCH
Flute Choir Singapore Conference Hall
Guitar Ensemble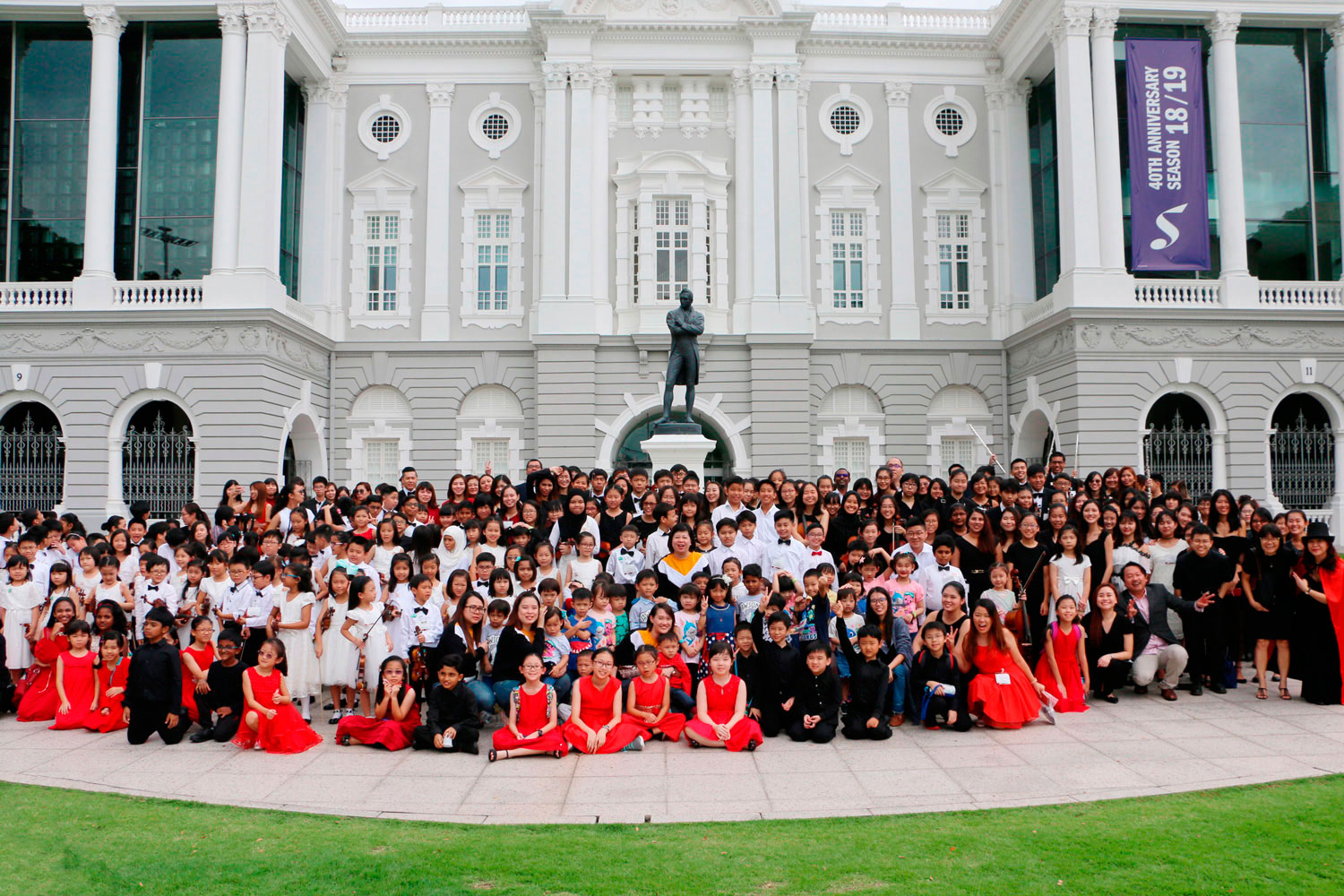 Talento XV Victoria Concert Hall
ABRSM Exam High Scorer
| NAME | GRADE | MARKS |
| --- | --- | --- |
| ALLDON GARREN TAN | Grade 2 | 148 |
| CHUA YUAN KEE | Grade 1 | 147 |
| TERENCE CHU TAILUN | Grade 8 | 146 |
| CHARIS LOW LI EN | Grade 8 | 146 |
| ANG RUI KANG | Grade 1 | 146 |
| EVAN LAW (LIU YIHONG) | Grade 1 | 146 |
| BEH PEI ZHEN | Grade 1 | 146 |
| VERA LEE JIA QI | Grade 2 | 145 |
| CHUA YUN EN ELLEN | Grade 8 | 144 |
| LAI SHUWAN, PRISCILLA | Grade 7 | 144 |
| FAITH MARIAN SOON HUI YUE | Grade 1 | 144 |
| COLIN ZUO QIYAO | Grade 8 | 143 |
| CHIENG LEE ZSE | Grade 4 | 142 |
| XIN QINGYANG | Grade 8 | 141 |
| SOPHIE SOON JIN WEN | Grade 6 | 141 |
| LEE HUI PING MELISSA | Grade 4 | 141 |
| TAN ZHI XUAN DARREN | Grade 6 | 140 |
| ZHANG KE ER | Grade 6 | 140 |
| CHLOE HING HUI YEN | Grade 6 | 140 |
| WEI XIN YI FAITH | Grade 8 | 139 |
| PHANG WEI JUN | Grade 8 | 139 |
| NUR HIJANNAH BTE ROSZAIME | Grade 8 | 138 |
| TAN SHI LING DENISE | Grade 8 | 138 |
| KHOR QI EN EZRA | Grade 8 | 137 |
| VALERIE SEH YI LING | Grade 8 | 136 |
| PEH KAI WEN | Grade 8 | 136 |
| SOON WEI ZE | Grade 8 | 136 |
| LEE EN JIA, CALISTA | Grade 7 | 135 |
| SUN WENYUAN | Grade 7 | 135 |
| ELISE LIM YING QI | Grade 8 | 134 |
| MAK YAU WAI | Grade 8 | 133 |
| WINSON SIM XIONG ZHI | Grade 8 | 133 |
| WONG HENG TING PRISCEL | Grade 8 | 132 |
People Us
"I am glad that my daughter is under the guidance of Ms Wong. She is a dedicated, patient and friendly teacher who encourages and motivates Agnes in learning piano. Her experience with Ms Wong during FunTime DoReMi was fantastic and hence we continued her one on one piano lessons with her."
Veronica Png
"I learn flute from teacher Jennifer Santos since 4 years ago. She is such a competent and inspirational flutist. The school is not just focus on building competency of students, but also provide wide range of opportunities for exposure to music performances through competition, recital, open performance and concert!"
Khang Mei Goh
"This school provides a myriad of performing opportunities especially the annual concert where we get to perform in an orchestra and the experience is one that is truly memorable. My teacher, Ms Rosemarie is also really passionate when she teaches and lessons are truly enjoyable. She cares for the students and if you cannot make it for the lesson, she will always try her best to reschedule so that your learning is consistent which is very important in music learning."
Marc Neo
"I am so grateful to have a good teacher, Tr Gui Pei Fang, in Edvox. She is very professional and has rich experience in teaching piano. My son loves to attend her lessons very much. With her patience guidance and coaching, he has made great progress in mastering the skills in piano. There are many platforms in Edvox to allow the children to gain stage experience and improving performance skills. My son, Jia Ming, also won first prize in the junior category competition. I would like to express my sincere thanks to Teacher Pei Fang."
Kenneth Teo
Why Choose Edvox
Stellar ABRSM Exam Results
As one of Singapore's top music schools, we have a proven track record of high Distinction scorers in ABRSM music exams.
Qualified and Friendly Music Teachers
Our students are guaranteed an all-rounded music education and full support from our approachable and highly qualified music instructors.
Endless Performance Opportunities
From music recitals to competitions, master classes and the end of year concert, Talento, our students will have the chance to showcase their talents and build their confidence onstage.
We'd Love To Hear From You